LE RENARD NE S'APPRIVOISE PAS
solo for Nina Santes
Thursday 11th of July till Sunday 21st of July – 18:30
at CDC Les Hivernales  Avignon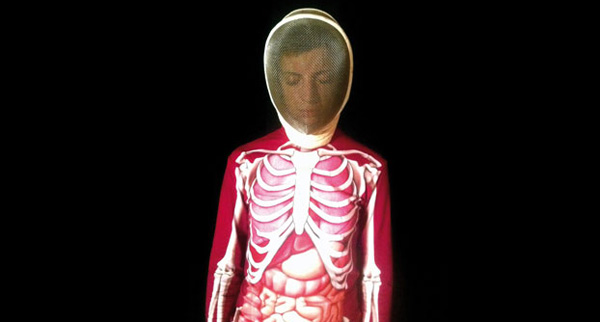 Mylène Benoit is working with hybrids, clashing dance and visual arts  : at the crossing between dance and visual arts, LE RENARD NE S'APPRIVOISE PAS (You can't tame a fox) is looking at the core of performing, exhibiting, exposing oneself. Is sight a weapon ? Can it be reversed ? Nina Santes uses tricks to cheat our vision : if she closes her eyes or if she is blind, can she make us disappear ? Using simulation, phosphorescence, songs and magical feats, Nina plays about with our perception.
Mylene Benoit is a french visual artist and choreographer, trained at the University of Westminster in London (BA in Contemporary media practice), and at the University of Paris 8 (Master in Hyperdocuments multimedia), then at Fresnoy, National Studio of Contemporary Arts of Tourcoing. She founded the dance company Contour Progressif in 2004. She is associated to the Theatre Vivat (Armentières) from september 2011.  
> Except wednesday, 17th of July.
Financially supported by Conseil Régional, Nord-Pas de Calais en Avignon Fonds. In L'été au CDC – Les Hivernales « Particulièrement danse ». 

DISTRIBUTION
Concept, choreography Mylène Benoit / Performer Nina Santes / Light design Annie Leuridan / Sound design Guillaume Hairaud / Video Bertrand Gadenne, Mylène Benoit / Costume design Florinda Donga, Léa Drouault / Technical manager and programmer Antoine Villeret/ Artistic advice Halory Goerger, Christian Châtel / Management Fanny Lacour / Production Cie Contour Progressif / Coproduction Le Vivat, scène conventionnée d'Armentières, Le phénix, scène nationale de Valenciennes, le CRRAV, manège.mons/CeCN
INFORMATION AND BOOKING 
Magda Kachouche +33 684 45 47 63 compagnie@contour-progressif.net 
http://www.contour-progressif.net
Photos : Mylène Benoit